Even though our company is specialized in the sale of "non-prime" materials, year after year we increase the share of steel sold in category 1A.
We buy prime steel from leading European steel mills, we also import material from South Korea, India and Turkey. Our strategy in selling 1A materials is to specialize in those products where we have a competitive advantage.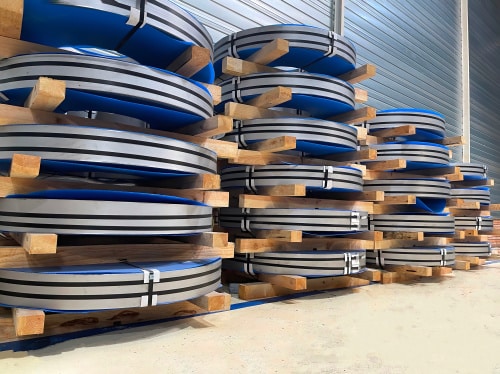 THE MORE YOU KNOW
Roofs produced from prepainted steel have become increasingly common in recent years. While traditional shingle-covered roofs typically only last about 15 to 20 years, steel roofs can last for well over a half-century, making them a smart investment for homeowners and business owners.
Our top selling prime products
Interested in more of our products?
Check out our other non-prime steel products or services.
Do you need to know more?
Please visit our contacts page and view our whole team!